Real Estate Sales Office
Payson, AZ
609 S. Beeline Hwy
928-474-2337
Real Estate Sales Office
Pine, AZ
3640 N. Hwy 87
928-476-3279
Join Our Company
It's About YOU:

Pride and commitment are part of making your real estate journey successful. Maybe you're very experienced and want to be associated with a brand that will tip your business over the edge/to its next level. Maybe you're brand new and seek the highest quality tools and training – from class style learning to techy and social media to give you the professional launch you need. Maybe you're in between – perhaps something has been missing from your achievement potential, or you haven't had enough time until now to dedicate yourself to real estate full time. No matter what level, we've got you covered. We're Good To Know!
Things You Should Know
OUR LOCATIONS:
---
With offices in Payson, Pine and Happy Jack, we cover the Rim Country with our expertise. It's beneficial when you work in one office, but it may be more convenient to meet clients in another.
---
THE BRAND:
---
Warren Buffett doesn't lend his name to companies lightly – he is known for his long-term investments. If Warren had to choose how long to own a company for, his response has been: "Our favorite holding period is forever." We benefit by being associated with such a powerful American investor behind the franchise as our communities are primary homeowners, as well as second/vacation home buyers and sellers – all looking to work with a highly reputable agent, company and brand.
---
THE TEAM:
---
While we work our business independently, we are a family – a team – many agents who have been with the company for decades. We win together and help each other! Whether you are new or seasoned, there is just the right level of support available to you here at Berkshire Hathaway HomeServices Advantage Realty.
---
THE MANAGEMENT:
---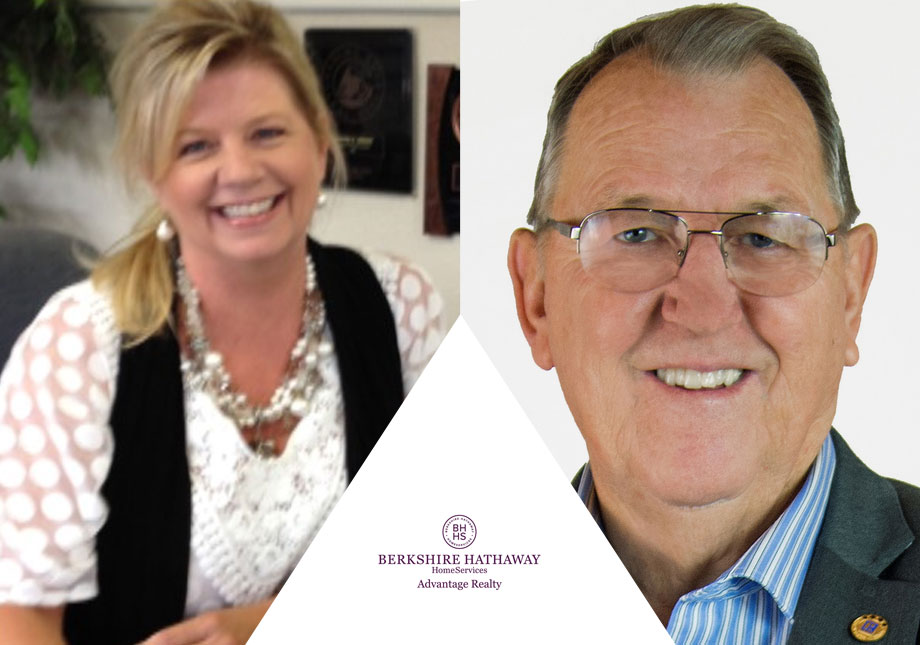 As Designated Broker, Kelly Giurbino brings over 35 years of experience to the table. A dual state broker as well. She has grown companies by bringing in only the best; energy, production goals, good team-player people. And she is here to run the company, mentor the agents, and provide training and negotiation strategy ideas, especially in this type of market. Cliff Potts, Owner of the company is still actively selling real estate as a broker-associate. He remains an icon in Rim Country, having served as the former Mayor of Payson. Everyone knows Cliff. We have an article hung in the office featuring he and his family, entitled "Man of the year, known for his positive attitude."
---
---